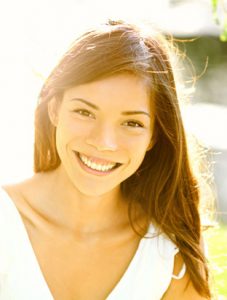 Do your crooked or misaligned teeth keep you from smiling? With modern technology, braces no longer have to be uncomfortable or unsightly. Our advanced orthodontics at Keating Family Dental take a subtle approach to creating movie star smiles.
Straight teeth are not only more attractive—they're healthier, too! Even and straight teeth are easier to care for and can reduce your risk of periodontal disease or dental decay. Our fast-acting orthodontics will give you strong, healthy teeth along with fresh breath and a stunning smile.
6-Month Smiles
Many of our patients, especially adult patients, have active and social lifestyles. These patients have a hard time committing to several years of bulky metal braces.
There's an orthodontic treatment that works faster than traditional braces or Invisalign clear aligners, and we provide it here at Keating Family Dental: 6-Month Smiles orthodontics allow you to achieve your dream smile in only a few short months! The brackets and wires are designed to be smaller and more appealing than traditional orthodontics. You can always feel classy and comfortable when you wear them.
If you've always wanted a flawless smile, there are only a few weeks standing in your way. Come talk with Dr. Keating about how 6-Month Smiles can fix all kinds of minor misalignment issues.
Invisalign Clear Braces
Our Invisalign aligners are clear, comfortable, and convenient. You can remove them at anytime to indulge in your favorite foods or to clean your teeth and gums.
Invisalign braces use a series of clear aligners that gently straighten your teeth. No one will notice your orthodontics because they are virtually invisible. You, yourself, might forget that you're wearing braces, because the smooth plastic provides ultimate comfort!
If you're interested in the affordable orthodontic treatment ask Dr. Keating about Invisalign braces.
Straighten Your Smile with Beautiful Braces Options in Auburn, NY
Are you ready to fall in love with a new and improved smile? Contact us at Keating Family Dental today!