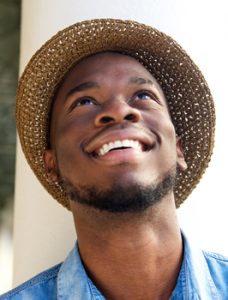 At Keating Family Dental, we provide crowns and bridges to effectively restore damaged or missing teeth. Dr. Keating has dental crown and bridge experience that you can trust! He knows how to restore your teeth in a way that looks and feels incredibly natural.
What Are Dental Crowns?
A dental crown is a tooth-shaped cap that surrounds the visible portion of the tooth. Dr. Keating uses dental crowns to restore or repair teeth that are:
Weak.
Broken or chipped.
Decayed.
Discolored.
Our state-of-the-art dental crowns will make improvements to the aesthetic and function of the damaged tooth. We create dental crowns that are all metal, ceramic-on-metal, or all ceramic. All of the materials we use are both durable and appealing, so they can improve your smile for around 15 years.
Is the affected tooth towards the front of your smile? You need the most lifelike material available. Dr. Keating will use an all-ceramic crown to give your front tooth a flawlessly natural look.
What Are Dental Bridges?
Would you like to replace a missing tooth without surgery? Dental bridges have been used for years to reliably replace missing teeth.
Dental bridges are held in place by two crowns placed over natural teeth. The pontic, or replacement tooth, will fill in the gap in your smile.
Your dental bridge will be composed of a ceramic or porcelain material that matches your surrounding teeth beautifully. Dr. Keating has the proper experience and technology to revolutionize your smile with dental restorations like crowns and bridges.
The procedures for dental bridges and crowns require only 2–3 visits to your dentist. Each visit will be comfortable, friendly, and productive. Dr. Keating and his team will be by your side throughout every step of the process. We would love to give you a smile you'll be excited about!
Get Your Smile Back with Keating Family Dental
Don't put off replacing or crowning a tooth. We can serve you with beautiful dental restorations at Keating Family Dental. Experience advanced restorative and esthetic care tailored to YOU! Just give us a call today to set up a consultation!