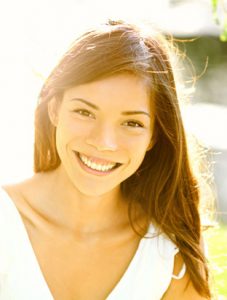 Do your crooked or misaligned teeth keep you from smiling? With modern technology, braces no longer have to be uncomfortable or unsightly. Our advanced orthodontics at Keating Family Dental take a subtle approach to creating movie star smiles.
Straight teeth are not only more attractive—they're healthier, too! Even and straight teeth are easier to care for and can reduce your risk of periodontal disease or dental decay. Our fast-acting orthodontics will give you strong, healthy teeth along with fresh breath and a stunning smile.
Clear Aligner Braces
Clear aligners are a great innovation in orthodontic technology. They use a series of custom-made, transparent plastic aligners to gradually shift teeth into their proper positions. Clear aligners offer several advantages over traditional braces, including improved aesthetics, greater comfort, and easier maintenance.
Clear aligners are more discreet and more comfortable than traditional braces, since they don't have any brackets or wires that can irritate the mouth. Because they can be removed for eating and oral hygiene, clear aligners make it easier to maintain good dental health during treatment—something we're especially happy to help you with here at Keating Family Dental. If you're interested in clear aligner braces, talk to Dr. Keating today to see if they're a good option for you.
Invisalign Clear Braces
One of the most successful and widely recognized brands of clear aligner braces is Invisalign—which we're happy to provide here at Keating Family Dentistry. Invisalign aligners are clear, comfortable, and convenient. You can remove them at anytime to indulge in your favorite foods or to clean your teeth and gums.
Invisalign braces use a series of clear aligners that gently straighten your teeth. No one will notice your orthodontics because they are virtually invisible. This makes them a great choice for adults and teenagers who want to straighten their teeth without drawing attention to their braces. You, yourself, might forget that you're wearing braces, because the smooth plastic provides ultimate comfort!
Dr. Keating is proud to offer Invisalign aligners here at Keating Family Dental in Auburn. If you're interested in this affordable orthodontic treatment ask Dr. Keating about Invisalign braces.
Straighten Your Smile with Beautiful Braces Options in Auburn, NY
Are you ready to fall in love with a new and improved smile? Schedule an appointment with Dr. Keating at Keating Family Dental where you can experience advanced esthetic dental treatments with individual care. Contact us at Keating Family Dental today!